Winter destinations
Posted November 30th, 2016
Let Foothill Transit take you to one of the many popular attractions in your community.
Where will this winter take you?
Sure, it's cold at night, and the occasional rainy day may mean having to actually wear a coat, but Los Angeles County makes up for it by offering plenty of terrific things to do during winter.  Here are some destinations you may want to visit this holiday season.
L.A. LIVE
L.A. LIVE is the leading entertainment district in Los Angeles offering six live entertainment venues, a fourteen screen cinema, the GRAMMY Museum, and twenty restaurants. Adjacent to Staples Center, it is the perfect place for fun after watching the Lakers, Clippers or Kings play.
The Silver Streak will drop you across the street.
11th St and Figueroa St
OLD TOWN PASADENA
This eclectic area features entertainment and activities for kids and adults alike: museums, galleries, and music events, as well as movies, shopping, restaurants, and outdoor cafes. Families often stop by after sports events at the Rose Bowl.
Pedestrian friendly, Line 187 can get you there; just exit Colorado and Raymond.
Colorado Blvd between Pasadena Ave and Raymond Ave
MUSEUM AT FIDM
Originally a collection of personal garments gathered by staff and faculty for the purposes of educating students in fashion techniques, the museum today showcases over 15,000 objects of European and American design dating as far back as 1800 and collected from over 1,000 donors. Admission to the museum is free.
The Silver Streak will drop you right at the front door.
Grand and 9th St
RAILGIANTS TRAIN MUSEUM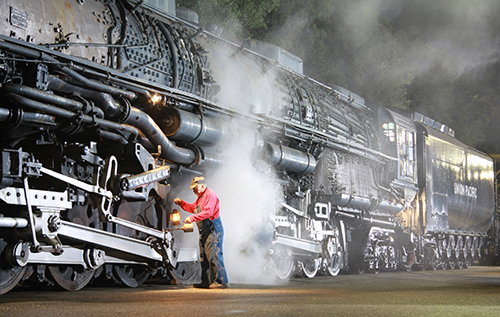 Open the second weekend of each month, RailGiants houses some of the country's most well-preserved locomotives. Here you will find two of the four surviving 3-cylinder steam locomotives, vintage passenger cars, and the largest diesel locomotive ever produced, a Union Pacific "Centennial."
Line 197 drops you off across the street from the entrance.
Fairplex Dr and McKinley Ave
CLAREMONT VILLAGE
Want a, calmer relaxing day out? At Claremont Village you can take a leisurely stroll, window shop, find unique goods, or stop for a bite at many of the fine dining establishments. Most of the businesses are independent and privately owned. The Claremont Farmers and Artisans Market takes place every Sunday.
Lines 480 and 492 will take you there.
Bonita Ave and Indian Hill Blvd
Save
Save
Save
Save
Categories: Connections, DTLA, Family, Footnotes, Holidays